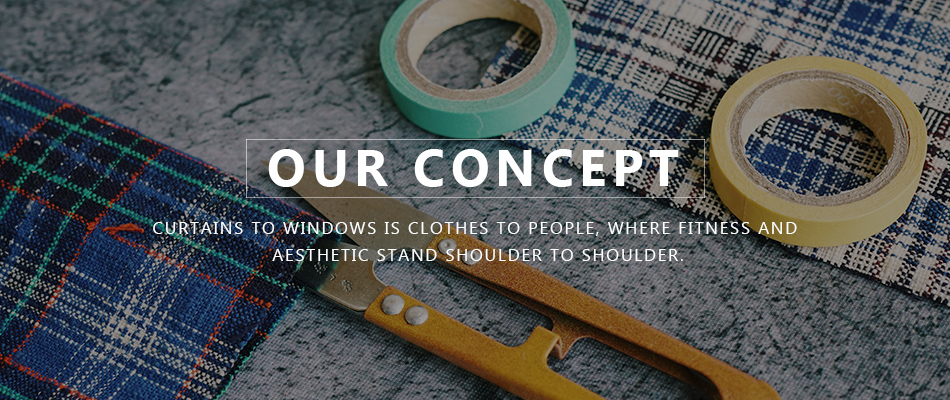 From Japan to US and Beyond

Pop Curtains is a branch of our parent company, HARUMI PLC.Co.Ltd. in Japan. We started form a small workroom to an integrated E-commerce specialty company. With 7-year rapid development, we made thousands of curtains to our customers all across Japan. No matter how sophisticated and demanding customers we met, we can always provide them with satisfactory and decent products.
However, we are not complacent about the achievement we made in Japan. Armed with great ambition, we realize that our custom curtains and drapes should go global. Hence, we bring forth on the US.
We are new here, but we come prepared.
Affordable Price Matters

Pop Curtains breaks the stereotypes that custom curtains are highly overpriced. We offer fine curtains at affordable prices with free shipping!
We have our own workroom and establish friendly and long-term cooperation with textile manufacturers, allowing us to offer custom curtain panels nearly as low as other ready made or made to order curtains.
We think from customers' perspective, and understand that price matters. You might shrink back from expansive custom made curtains and drapes and turn to mass produced and low quality ones before. However, in Pop Curtains, you are going to posses fine custom curtains at cheap price.
Quality over Quantity

Pop Curtains conducts our custom curtains in a meticulous and rigorous manner. So quality comes first. We cooperate directly with textile manufacturers exporting all around the world and select a mighty team of expert tailors with decades of experience in stitching soft window treatments. From fabric to craftsmanship, we has a strict system of quality control test to make our curtains and drapes meet our high standards.
With years of selling curtains online and thousands favourable reviews form our customers, we are proud of our superior quality products.
Style Makes a Difference

Custom curtains and drapes at Pop Curtains are in a unique style. After going through our products, you can easily tell us from other custom curtains website online. We have a dedicated team of creative designers who study the latest in décor and fashion to keep our designs fresh and on trend.
Pop Curtains redefines custom curtains online. Unlike other stores that offering lacklustre and corny fabric, we gives you unique choices and one of a kind products you won't custom anywhere else. Because we know that curtains are more than curtains. They offer a splash of color and style to your room. Suitable curtains really make a great difference.
Thank you for getting to know us.
Feel free to contact us.
Email: order@popcurtains.com
Phone:646-593-8984
Address:15333 Culver Drive Suite 340 #346, Irvine , CA 92604