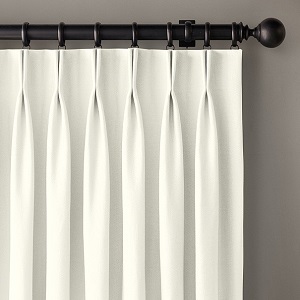 Pinch Pleats
Suitable for: Both curtain tracks and poles.
Simple, classic and elegant, 2-flod French pleats add sophistication without the fuss, which is a popular and classic style for a casual and relaxed setting and a smarter alternative to other traditional styles , they are your best choice for panels hung on a traverse rod.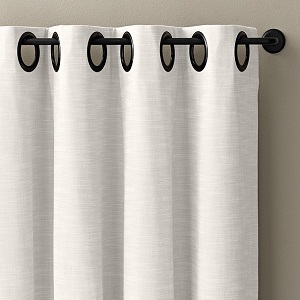 Grommets
Suitable for: Curtain poles only.
This style panel features large metal eyelets that slide onto a curtain rod. They are ideal if you want a clean modern look for a treatment you do not intend to pull back and forth every day. The inside diameter of the eyelets is 1 5/8". Although they will fit a 1 3/8" rod, they will be difficult to move. So we do not recommend that you use a rod with a diameter larger than 1 3/8" for ease of use.
If you have more questions about headers or other things, feel free to contact us.